Contact
- Contact Ad (see below) -
Arrange an appointment:
Kerstin Horngacher
Tel. & AB: 05 41 / 95 87 657
Mobile: 00 49 / 160 / 29 00 991
post@kerstin-horngacher.de Subject: "Praxis"
Attention: In the event that you are studying at the University of Vechta, you should contact me via Psychosoziale Beratungsstelle für Studierende (psb). Send an Email to the secretary of the psb psb@sw-os.de "Re: Appointment in Vechta" or phone: 05 41 / 969 - 25 80. For students of the Universtity of Vechta the counceling-charge is already covered. more...
How to find me:
Praxis Kemper
Heger-Tor-Wall 19
49078 Osnabrück
mobile: 01 60 / 29 00 991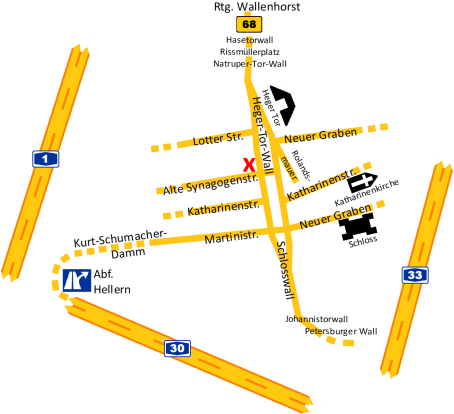 X: House at the corner Heger-Tor-Wall / Alte Synagogenstraße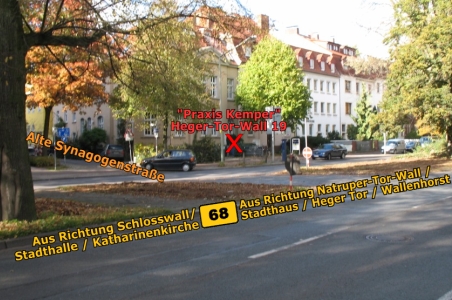 Contact Adhesive
Clover-Bear (German: Klee-Baer) sounds like the German word for "glue" (German: Kleber).
Maybe "Lucky-Gluever-Bear" works for you, too?
This young Lucky-Gluever-Bear (A Member of Adhesives) wants to serve as a little greeting, wish,
reminder, sign-of-hope between you and the ones you send it off to.
It will help you as good as it can - in private use for free.
For business it is dedicated to help those of us with special needs.
I am happy to offer GLUCKY-GLUE-BEAR the space
to start his mission.
Let's hold together these days
and 4ever,
Kerstin Horngacher